Development of CAR-T cell based on a newly identified tumor antigen
MJ Cellbio – Beyond New Horizon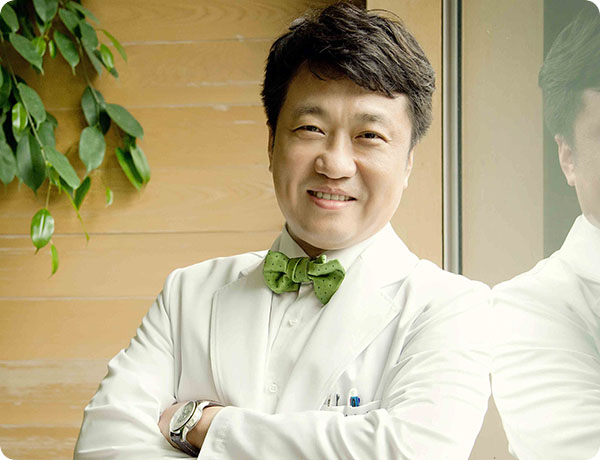 MJCELLBIO will develop anti-cancer immunotherapy leading us to the future where we don't have to fear cancers
MJCELLBIO Co.,Ltd. CEO Wangjun Lee
Greetings, this is MJCELLBIO's CEO Wangjun Lee. MJCELLBIO's parent company, CancerROP, is currently developing anti-cancer vaccine and personalized anti-cancer therapy based on molecular diagnosis of genome.
In 2019, CancerROP founded a subsidiary company named 'MJCELLBIO' to develop cell immunotherapy including Chimeric Antigen Receptor (CAR)-T cell therapy that has shown excellent efficacy in hematologic malignancies. While cancer is the main cause of death in Korea, the existing cancer treatment such as surgical operation, radiotherapy, and chemotherapy has various side effects such as toxicity to normal cells and often high relapses. Recent cancer therapy has evolved into a new stage of immunotherapy. It utilizes our own immune system in the body to destroy cancer cells effectively. In clinical applications with commercialized immune checkpoint inhibitors, it has shown excellent anti-cancer effects with low side effects.
In 2017, CAR-T cell therapy targeting the hematologic malignancy has been commercialized for the first time. While the survival rates of the hematologic malignancy patients were about 10~20% in existing standard treatments, the survival rate of the hematologic malignancy patients treated with CAR-T cell therapy increased to 80~90%. This shows the excellence of CAR-T treatment. In 2018, James P. Allison and Honjo Tasuku were awarded the Nobel Prize in Medicine for their work in immunotherapy.
However, there is no report of successful CAR-T therapy on the solid tumors, yet. Especially, MJCELLBIO is developing the next-generation CAR-T cell therapy targeting a pancreatic cancer which shows the most negative prognosis. Located in Myongji Hospital, people at MJCELLBIO can see the patients who need medical treatment desperately. MJCELLBIO also collaborates directly with Myongji Hospital in clinical fields to promote translational research on patients, effectively. In the long term, MJCELLBIO hope to become an integrated immunotherapy company that provides anti-cancer treatment options utilizing cell immunotherapy including CAR-T cells and NK cells.
Furthermore, MJCELLBIO plans to construct a GMP facility inside the hospital to provide patient-oriented treatment efficiently.
We will integrate the advanced molecular diagnostics from CancerROP and cell immunotherapy of MJCELLBIO for patient treatment and also collaborate with Myongji Hospital and other hospitals to evolve into a bio company specialized in anti-cancer therapy integrating the whole cycles from diagnosis to treatment.
Thank you.